Hedge and Verge Cutting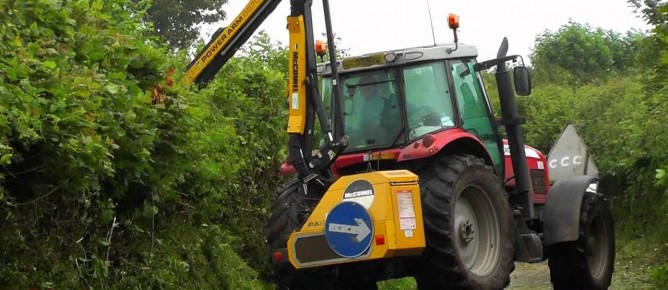 Hedge and Verge Cutting
Meo Landscapes now provide a professional hedge and verge cutting service for Norfolk and North Suffolk, within a 40 mile radius of our base at Loddon.
Our operator is member of the National Association for Agricultural Contractors – NAAC and we are NPTC registered.  We offer the following services:
Hedgerow cutting
Flail cutting, and roadside verges for grass both public highways and private land.
Saw blade  for heavier growth & clearance service for clean cutting of old hedges
Mini digger mounted hedge trimmer – domestic or commercial hedging – fine cut
7.5t Excavator and tree shear. Total hedge clearance in preparation for ditching or re-planting new hedges.
We always adopt a safe practice with GOOD Road Signs & machine marking to complying with D.O.T road traffic regulations, staff are always warring safe scene clothing with high visibility clothing.
We can also organise Gripp / Rotary ditch cleaning, and also provide a ditching service.
Often our service work in tandem with Spraying and Vegetation control, with hand finishing with hand held equipment.  We operate McConnell equipment.