Paddock and Agricultural Fencing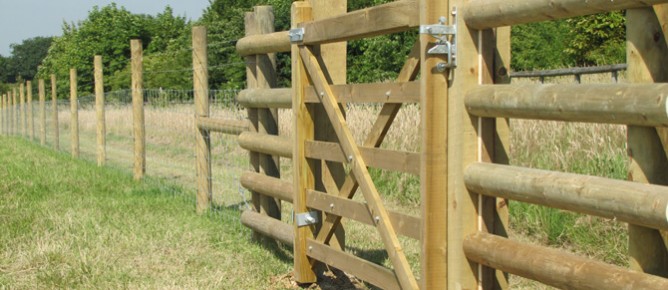 Paddock and Agricultural Fencing
Experienced in Paddock and Agricultural Fencing with many farming and equestrian projects completed. Meo Landscapes are based in Norfolk we cover all of East Anglia.
Countryside fencing is supplied and undertaken alongside all of our rural services and Landscaping
We cover the supply and/or erection of post & rail, stock netting & barbed wire, horse netting, germinate electrical poultry and pig encloses and the installation of all types of wooden and metal gates.
With specialised equipment at are disposal, including trac-mounted post-knocker and professional wire tensioning. Mobile units including Tractor and ATV equipment include    hand tools for a variation of sized projects. we are available to provide solutions to all your fencing needs.
As part of our paddock management service we do undertake POST AND RAIL projects.
Previous projects have ranged from the fencing of a free-range chicken paddock to the construction of paddocks for livery and Barb wire cattle enclosures as well as private estate work and rights of access.
We also undertake work including Environmental and wildlife projects including Rabbit and Deere enclosure.
Other Meo Landscape services include
Spraying
Paddock Management
Farm Tracks and footpaths
Right of access
Vegetation Management
For more information or a site visit and quotation please call us on 01508 480461