Soil Cultivations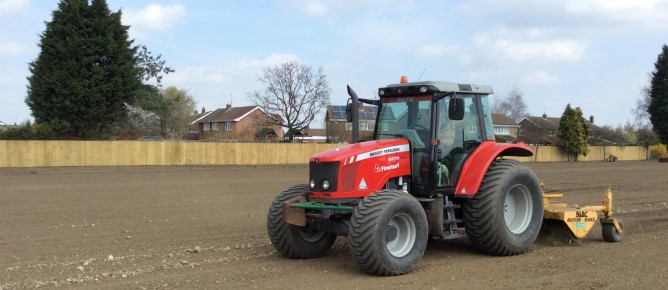 Soil Cultivations
The most important part of creating a great lawn is seed bed preparation, this includes good and adequate drainage, stone removal, and fertiliser application, levelling and preparing soil structure. Meo landscapes offer the following services to complement seeding:
Drainage installation

Irrigation Installation

Ploughing and Rotor tilling

Spraying/Weed Control

Contaminated soil removal and Earthworks

Top soil replacement

Laser and Box Grading

Cultivations, mechanised soil rake

Stone and debris removalWe then either cultivate the soil using mico machines or tractor mounted cultivation Equipment. In some cases fresh top soil is supplied and levelled.
Meo Landscapes can also offer a rotorvator service to prepare vegetable gardens and allotments.
No one job is the same as soil types change through East Anglia, soils need to be assessed prior to Seeding or Turf installations. We can assess soil types and condition to plan the extent of operations. In some circumstances the soil may need to be de-compacted to aid drainage. Excising lawns are either sprayed off killing the grass, and either incorporated into the soil, buried or scraped off and removed from the area.
Other Meo Landscape services include
Grass Cutting

Turf

Soil Grading

Seeding

Equine livestock paddock seeding

For more information or a site visit and quotation please call us on 01508 480461