Soil Grading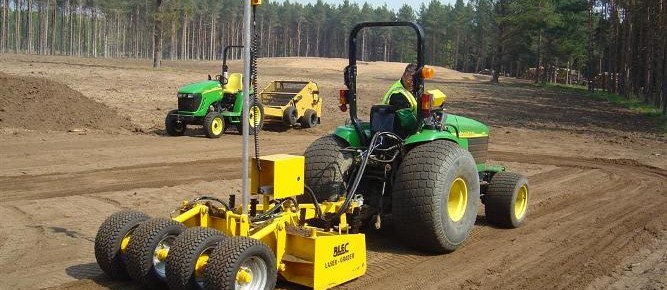 Soil Grading
Meo landscapes offer a soil grading service. Linked to our Grass establishment service we are currently expanding and developing new methods using mini/micro Equipment.
We can help you with your construction and leveling needs. With experience in the turf industry we have accumulated knowledge and expertise in almost every possible sporting surface and are now applying our services into the construction industry where requirements are becoming ever increasing for precision levelling of sub bases for concrete flooring  paths, car parks  and roadways
We can also grade sand for the Equine market, for tracks and ménage.
Traditionally grading for lawns grounds and sports areas using blec grading box and laser technology we are looking to develop and introduce laser grading using robotic equipment:
Good old fashioned workmanship combined with the latest technology ensures the highest quality finish we can offer this service to conventional domestic seeding and turfing projects and offer the service out as Sub Contractors to fellow Landscapers.
Equally by using our robo remote control technology with its capability of working banks of 45* this opens up new possibilities for a work combination.
We are happy to talk to anyone requiring this service and there needs.
Other Meo Landscape services include
Grass Cutting
Turf
Landscaping
Seeding
Equine livestock paddock seeding
For more information or a site visit and quotation please call us on 01508 480461