Contract Planting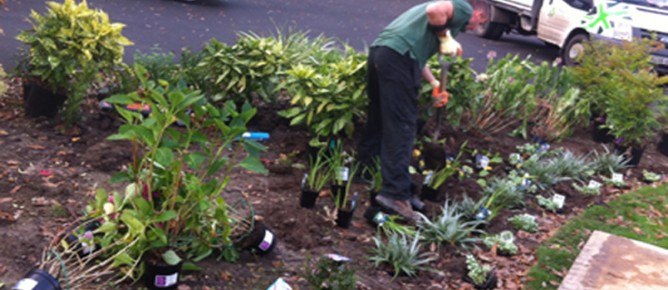 Contract Planting
Meo Landscapes offer a range contract planting services offered to both domestic homeowners who have a planting plan supplied by a garden designer or to commercial organisations like developers and local authorities.
From decorative and ornamental shrubs to styles more suited housing developments to parkland or commercial use,  Meo Landscapes also offer the service as SUB-contractors to other Landscapers.
We are able to plant to planning specifications and will work with you to create the right solution for your garden we can also move semi mature shrubs and trees.
We are perfectly equipped to assist with all stages of boarder creation and hedge maintenance, from the supply of bare-root stock, to the planting and protecting of new plants and its subsequent maintenance.
Shrub maintenance programmer's can be planned out we look after trees, hedges, plants and shrubs and work with clients throughout Norfolk and Suffolk
With hedges and shrubs, if they are not maintained regularly they can fast grow out of control.
Planting makes any landscape project come alive, and our garden projects are only really finished after planting. We are happy to talk to any client domestic or commercial in regard to planting schemes whether they be standalone or part of a major garden makeover.
We follow a high standard of planting in all our projects ensuring that the soil conditions are clean, free from debris and all beds and borders are well prepared.
It is always best to get a company to maintain them. Who are qualified professionals with years of experience. Meo Landscaping has been trading for over 20 years and also offers services as sub- contractors to other Landscapers .
We have an excellent reputation in the region for offering both a professional and quality service. Planting usually includes cultivation, drainage supply of quality plants from top suppliers and compost incorporation.
Other Meo Landscape services include
Grass Cutting
Garden Management
Fencing
Hard Landscaping
Tree and Hedge Planting
For more information or a site visit and quotation please call us on 01508 480461