Stump Grinding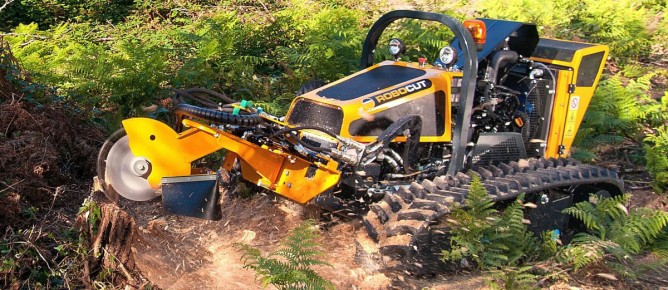 STUMP GRINDING:
With the introduction of the Mcconnal Robo Stump Grinder. Continuing our expansion into new technology MEO LANDSCAPES has increased its equipment list.
Using remote control technology to take the operator out of any danger zone and accessing  360*  visibility ensuring a efficient work pace, we can operate the machine in a variety of un-accessible areas with uses both in the Commercial and the Domestic market.
Meo Landscapes understand that protection is critical with some projects therefor we always attend call outs with Protection fencing, sheets and boards. ROBOCUT thrives in the toughest terrain, making it easy to work on busy highways, embankments, railway sidings, steep-slopes or riverbanks.
It ensures safe, productive working without risk to life and limb. From snow clearance to forestry, grass cutting to quarry maintenance
Hire our machine including Man, Fuel and Delivery for as little as £150.00
https://www.youtube.com/watch?v=GR9KVO7PcJc&feature=player_embedded
Call outs across East Anglia
Multiple jobs also undertaken including: Scrub and Land Clearance, tree and hedge felling
Tackles slopes up to 55 degrees
150m working range
12 hard-wearing tungsten carbide teeth
High-performance 1800rpm rotor
370mm cutting wheel diameter (inc teeth)
Reinforced steel protective hood cover
Protective skirt